Harris F5032 Lightweight Night Vision Binocular - White Phosphor
Product Description
Designed with an emphasis on special operations mission success, the F5032 night vision binocular delivers a tactical advantage in low-light and no-light combat scenarios. Engineered with close-focus technology, an integrated IR illuminator, and hot-swappable image intensifier tubes, the F5032 provides improved operational performance and situational awareness.

Clear, close focus, superior performance tactical NVG
Users can maintain their cover while performing critical, up-close tasks—as near as nine inches—with more clarity than standard night vision goggles. An automatic vertical viewing system recognizes when the binocular is in use and prevents shut-off from activating when a user tilts their head to look up. An auto shut-off functions only when the goggles are in the stowed position.
Key Benefits
Fixed or adjustable diopter lenses to minimize eye strain

Single, self-contained AA battery with an alert when running low

Auto and manual brightness available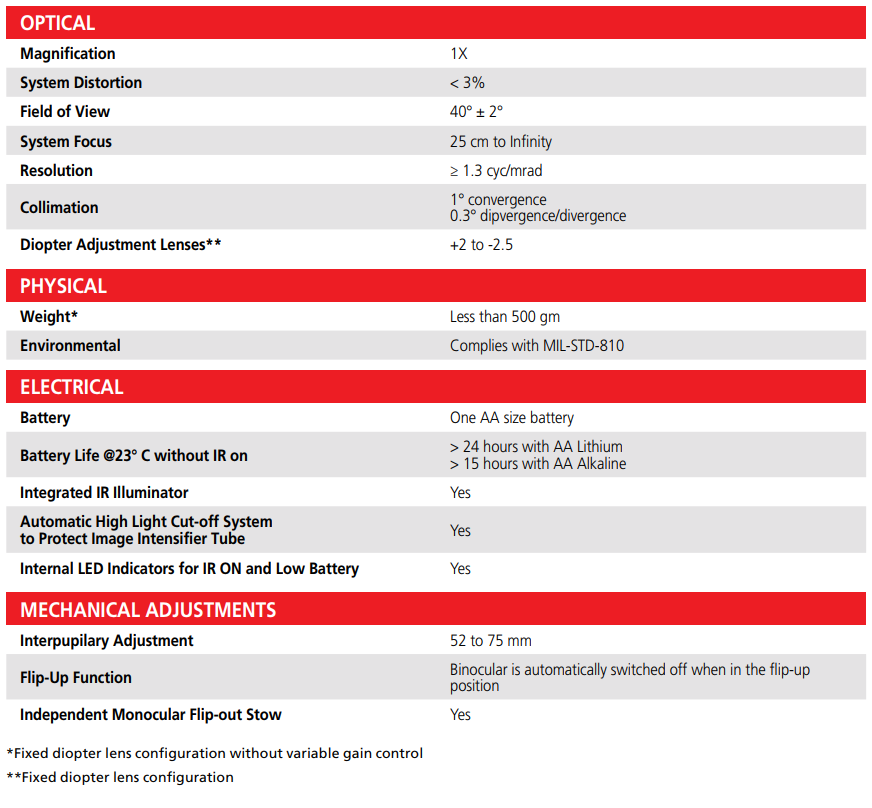 Export: The Export of this product without proper licensing is strictly prohibited and falls under ITAR per title 22, CFR, parts 120-130. Please contact US Night Vision Export Dept. to receive further information on how to obtain proper licensing from the U.S. Department of State
Product Reviews
This product hasn't received any reviews yet. Be the first to review this product!
Customers also viewed